Accounts Payable Automation Solutions
Key Benefits of AP Automation
No more paper trail
Eradicate the endless paper trail! Remove paper, reduce printing costs and save valuable office space.
Eliminate duplicates
Automatically detect and reject duplicates and at the same time maximise early payment discounts by Suppliers paying on time.
Faster processing
Touchless straight through processing for most invoices. Exceptions highlighted for rapid resolution by AP.
Increased visibility
Gain the controls to quickly, easily and visibly ensure spend is allocated correctly and approved in accordance with business guidelines.
Free your AP team
Improve processing times and free your AP team from data entry and time-consuming enquiries with supplier self-service capabilities
Get in touch
Documation can provide a solution to almost any Information management or document processing challenge. Contact us now to find out how we can help.
Contact us
25 years of successful Accounts Payable Automation Solutions
Streamline your systems and automated AP processes in the finance department and throughout the wider business. This will make costs lower, faster payment cycles, reduced staff input, improved control and better supplier relationships. Purchase orders, invoice receipts and the whole accounts payable process are a breeze. Paper invoices will become a thing of the past.
We have accounts payable automation solutions for cloud or on-premise, CAPEX or subscription-based. Our processes invoice for multiple finance systems across departments, continents, languages and currencies.
Why Use Accounts Payable Automation Software?
Invoice automation software, with 100% invoice capture, can be provided as a total solution. It can also be used in component form to solve specific AP problems such as data capture or automated 3-way invoice matching.
We are compatible with all major accounting systems.
Reduce Costs Through Intelligent Processing
The benefits of an accounts payable automation solution are manifold. Reduction of expense, when removing manual input, can seriously improve your business process. It will negate paper waste and help you to expand within your sector.
Save time and money, whilst increasing accuracy
Documation came out to visit us and understand our needs, no webinars or teleconferences but face to face! Meeting them helped us to understand the Invoice Management Solution (IMS) capabilities and eased any initial reservations that our team had of the change Scott Trent, Financial Accounting Manager for Refresco
After coming highly recommended to us, Documation exceeded our expectations. They visited us and quickly came up with a plan and solution that matched our requirements and progressed efficiently, configuring the solution as our business needs changed Eric Adatia, Finance Director at Planet Organic
Southampton Solent University Case Study
Southampton Solent University wanted to improve the management and processing of their supplier invoices. With new targets to reduce overheads throughout the organisation in the coming year, the Accounts Payable department was an area identified as providing potential cost savings.
Learn More..
How we work
"Listen, understand, respond. These three pillars underpin our belief that the best solutions come from getting to know you, your business and your pain points. Only then will we propose a solution that best fits your needs." John Wallace
Learn More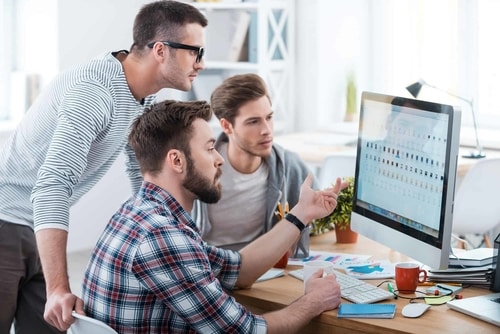 The Platform
Documation solutions are based on our flexible, robust, fully scalable software platform 'Enable'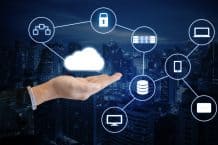 Read More
More Questions?
Documation are not just experts in automated Accounts Payable automation solutions, we can provide a solution to almost any information management or document processing challenge. Contact us now to find out how we can help
Get in Touch