E-Invoicing Solution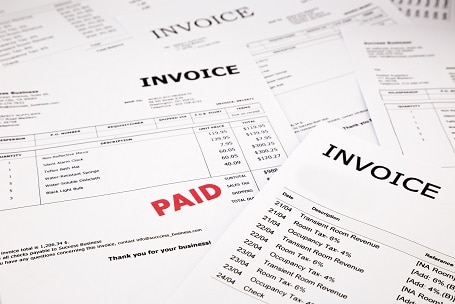 What is e-invoicing?
Electronic invoicing (e-invoicing) is the exchange of the invoice data between a supplier and a buyer in an integrated electronic format. Increasing government mandates around the globe are making the uptake of e-invoicing compulsory, with Latin America being the first and biggest adopter. Europe is close behind with Italy having already implemented e-invoicing, being closely followed by Portugal. Many UK companies are now also adopting it to ensure compliance in the future.
Why You Need An e-Invoicing Solution
The orange area in the image opposite (courtesy of Trustweaver) shows Countries that have adopted e-invoicing and how the spread of adoption is predicted by 2025.
Alongside a requirement to comply there are also huge benefits to be gained :
• Reduction in manual effort and human error in data capture
• Increased vigilance to protect against fraudulent practice
• Sustainability Strategy/Green initiatives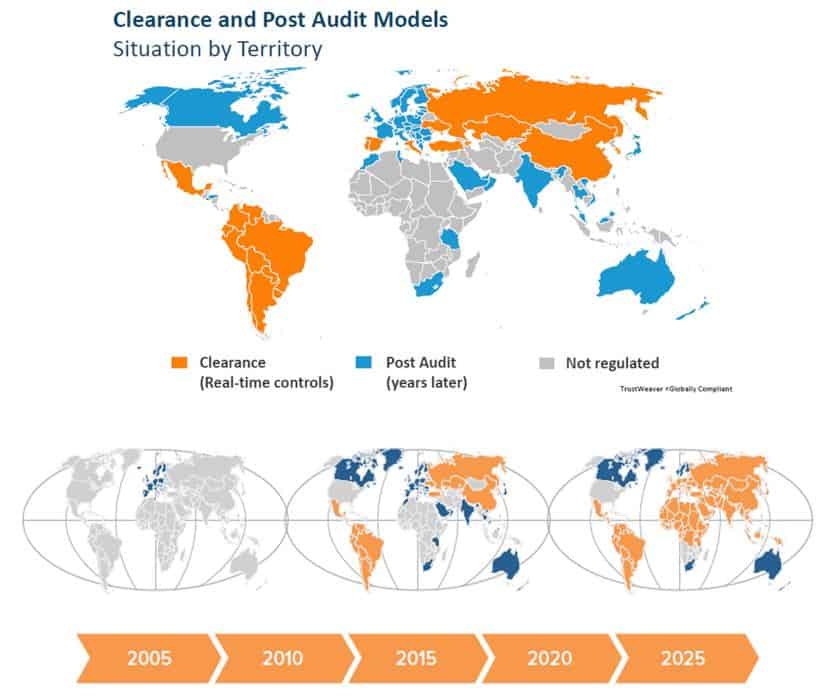 The myths and realities of e-invoicing
Electronic Invoicing UK. How does it work?
The team at Documation are perfectly placed to help. We can provide advice and consultancy on e-invoicing and equip you to receive and send e-invoicing transactions as well as provide process automation to help you capitalise on the benefits. Integrating our BPM with an e-invoicing network provider means that the content, integrity, authenticity, processing and archiving requirements are met for all transactions.
Documation solutions can integrate e-invoicing and e-purchasing within all finance systems.
We are confident we offer our customers the most up to date and cutting edge e-invoicing and automation technology, constantly updated in line with new legislation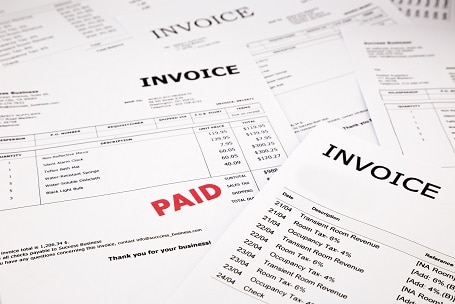 Documation's Invoice Automation Solutions
Reduce errors and stop wasting time and resources, with our Enable platform. Automatically process purchase orders, invoices, cash flow spend management and supply chain finance. Moving away from paper invoicing, increasing efficiency and improving supplier relationships are all benefits of using Documation's invoice automation solutions.
Give us a call to discuss your invoicing pain points.
Our Testimonials
"One of the real key things for us was Documation's understanding of what our requirements were which made it really easy for us to get the solution that we wanted.  They listened to our needs and offered advice and recommendations in line with our budget."

Kerry Bailey, Strategic P2P Manager

"Documation are customer focussed and approachable.  They are well balanced between delivering a service, demonstrating their expertise whilst always listening"

Nancy Easey, Central Finance & Project Improvement Manager

"A massive thank you for all Documation have done thus far with our project. I know we aren't the easiest client but I am genuinely excited about the system and its implementation."

-Ian  Westlake,  Head of Procurement

After coming highly recommended to us, Documation exceeded our expectations. They visited us and quickly came up with a plan and solution that matched our requirements and progressed efficiently, configuring the solution as our business needs changed.

-Eric Adatia, Finance Director at Planet Organic
How We Work
"Listen, understand, respond. These three pillars underpin our belief that the best solutions come from getting to know you, your business and your pain points. Only then will we propose a solution that best fits your needs." John Wallace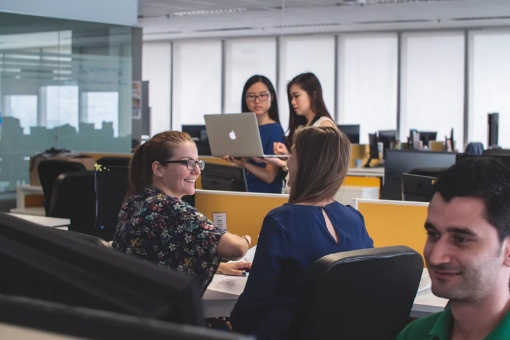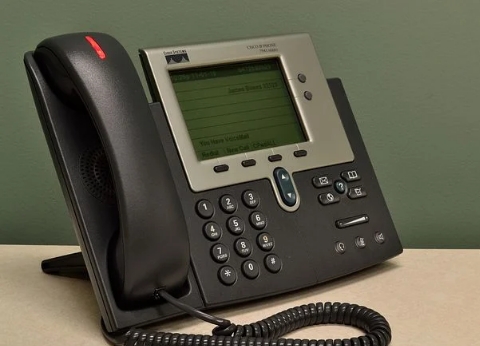 We want to hear from you!
If you want to know more about e-invoicing, and how it may affect you get in touch!