By day, Paul Newman, is our Project Manager at Documation.  Outside of work Paul is a senior football referee who has just been appointed as Reserve Referee for Southampton Football League Senior Cup final – what an achievement!
Paul qualified as a referee in Nov 1999 following a playing career in the local leagues. He was appointed as a Senior County level 5 Referee in March 2004 and Paul has officiated on the Wyvern, Hampshire Premier League and currently the local Southampton Leagues. Paul has been fortunate to officiate at a number of local league cup finals over the years including as an Assistant Referee for the 2006 Southampton Senior cup final at St Mary's Stadium.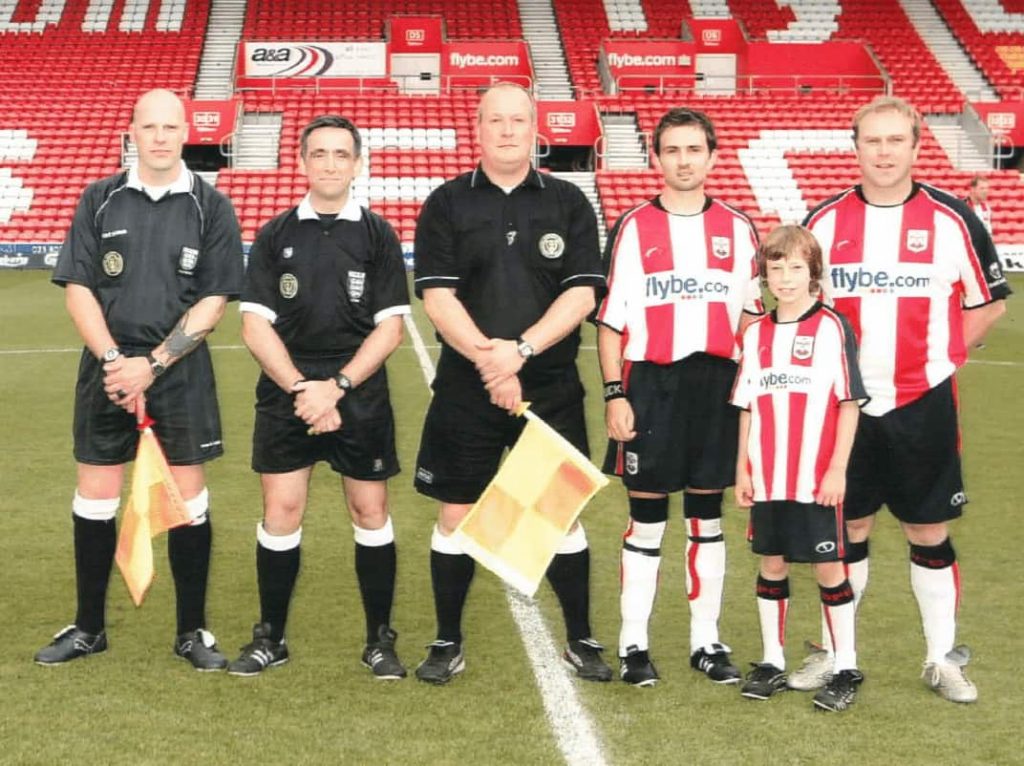 His claim to fame was booking Jason Dodd when refereeing a Fans v Fans charity match at St Mary's Stadium, much to the appreciation of the crowd!
We wish Paul the best of luck with his upcoming match!