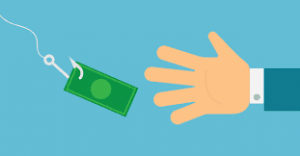 Chasing Payments
A video parodying Adele's 2008 hit Chasing Pavements has recently been in the news. Created by a website set up to advise small businesses struggling to deal with late payments and unpaid invoices, it uses humour to raise awareness of the seriousness of the issue.

The Daily Mail article covering the release of the video reports that:

• in the UK 5.4 million small businesses waste an hour every day chasing unpaid invoices
• on average an HR department will spend 21.1 hours per month pursuing late payments
• and that 60 per cent of small business' invoices are paid late.
Chasing Payments in Real Time Situations
The situation for small businesses is 'critical' according to Gary Turner, MD of accounting software company Xero and who runs chasingpayments.com.
With organisations like this springing up coupled with government initiatives such as the Prompt Payment Code – which calls for signatories to agree to "pay suppliers on time" as the first requirement – life is only going to get tougher for organisations unable to do so.
Research shows that in most cases organisations are not paying late as the result of a policy decision or even due to cash-flow issues, although unpaid invoices can have a knock-on effect with companies owed money finding that they then have to default on a payment of their own.
Evidence points to late payment arising in most cases due to inefficient processing systems – with many issues arising outside Accounts Payable's control (for example, invoices out for approval remaining unseen, untouched and un-processed in in-trays).
In many organisations processes that were perfectly adequate in the past have become unwieldy due to company expansion, amalgamation, a move to spread across multiple site locations.
Plus, we live in a digital age with a growing expectancy of receiving fast, efficient, streamlined service. No matter how ostensibly 'efficient' a traditional paper-based manual process, few would not be vastly more effective with automation – "Electronic trumps paper all round," as a client recently told us.
Small businesses are the lifeblood of the UK. The government is not going to ease up on efforts to improve payment culture and more and more sites and groups such as chasingpayments.com will be created.
As well as facing late payment penalties, and affecting cash flow and bottom line, organisations that miss payment deadlines risk losing valued suppliers – either as they're forced from business or through non-renewal of contracts as they turn to supplying organisations with a good payment record.
And in an era when discontent can be vocalised and viral within minutes protecting reputation becomes even more vital.
In the Chasing Payments video a group of small business owners sing about their problems, with one of the lyrics, "I pick up the phone, 'To hear the same excuses, 'Sorry, Dave's not answering his phone,' I'm not surprised, he's chuffing useless."
Is AP Automation Suitable for you?
Of course not all businesses by any means implement Accounts Payable (AP) automation due to processing issues resulting in unpaid invoices. Many of our clients implement automation in the AP department as part of a corporate policy for continuous business development, recognising the benefits and advantages of fast, efficient, streamlined AP processing.
You can see these benefits and advantages in more details by clicking here – or you're more than welcome to call us for a chat on 023 8064 7776.
https://www.dailymail.co.uk/news/article-3686899/Should-just-chasing-payments-Small-business-owners-produce-Adele-parody-video-highlight-struggles-unpaid-invoices.html
https://www.wagedayadvance.co.uk/