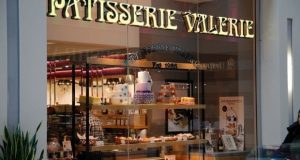 On 23rd June, five employees of Patisserie Valerie, a specialist high street and e-commerce café chain, were apprehended over alleged accounting fraud.
The story follows last months announcement that €4.5m was stolen in invoice redirect fraud this year in the Republic of Ireland, with more than €2m being reported in the last month.
Put up for sale earlier this year, following the discovery of allegedly fraudulent activity in its accounts, Luke Johnson, former chairman compared the allegations and subsequent collapse of Patisserie Valerie as being like a 'nightmare parallel universe'.
Patisserie Valerie survived administration back in February, it was bought out by new owners Capital Causeway – saving 2000 jobs. However, not all victims of fraud are so lucky, SMEs and even some larger scale enterprises have been devastated by the impact of fraud.
It will be interesting to see what the investigations into these frauds bring, and, it begs the question, could an AP automation system have flagged these anomalies and prevented or detected the fraud?
Our recent hot topic and webinar highlighted some of the ways innovations such as Robotic Process Automation (RPA), e-invoicing and Business Process Management (BPM) systems could help accounts payable teams identify red flags and prevent accounting fraud from within an organisation.
By resolving pain points, improving controls and visibility, flagging exceptions, removing the need for manual input for error-prone work and freeing time to investigate anomalies, our systems are enabling AP teams to recognise fraud and stop it.
If you would like to discuss fraud further with a member of our team.