Documation has a number of veritable veterans, (team members that have been part of the Documation family for over 10 years!) and this is something we like to celebrate!
Alan Farrell joined the Documation team over 22 years ago, and during this time has been a huge support to the company. Part of Documation's ethos is to promote and support challenges, causes and campaigns that are important to the team.
On Friday, October  4, Alan will be taking part in the TEE-18 Charity Golf Day organised by his close friends, Ben and Grace Unsworth and their family, to raise money and awareness for the SOFT UK charity that supports parents who have lost children due to chromosome abnormalities, as well as families who have children living with the conditions.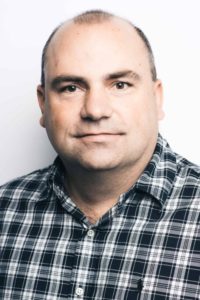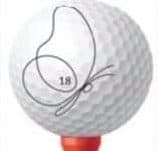 This is a cause very close to Alan's heart and he is set to be a key part of the day's events.  A keen golfer, Alan will be prepped by bacon rolls and coffee before heading off to the course for the Shotgun start at 10am.  After lunch there is a Putting competition in the afternoon. The day culminates in an auction, with Alan being the Chief Auctioneer, making sure every lot gets a great donation!  There will be music and a buffet in the evening.
SOFT UK is a very small charity, often overlooked, but is of huge support to families affected by trisomy and related disorders.  It was founded in 1990 by two mothers, Christine Rose and Jenny Robbins. They had discovered first-hand that there was a lack of support and information for families affected by Trisomy 13 (Patau's syndrome) and Trisomy 18 (Edwards' syndrome)
Remaining true to its founding purpose, SOFT UK is an organisation run by families for other families, providing up-to-date information and non-judgemental support.
If you would like to join Alan and Documation support this event, details can be found here.