Invoice Processing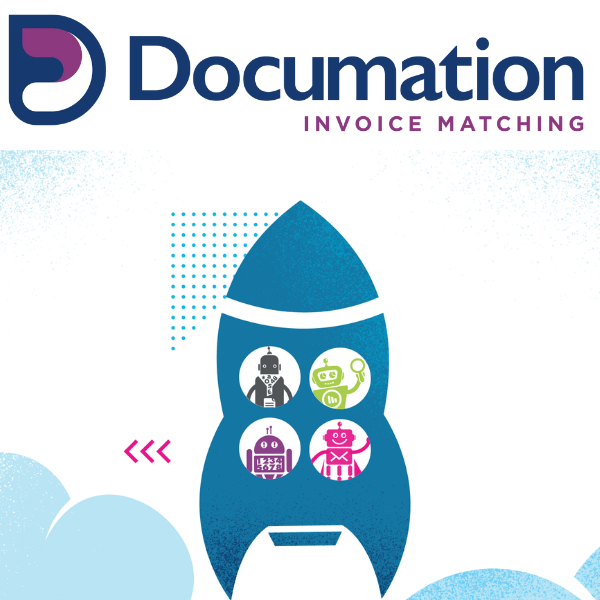 Manual Invoice Process and Journey
An invoice is received into the business in paper, email, pdf or another digital format.  The information from the invoice, generally just header information, includes the following:
Supplier Details        Date       Purchase Order Number       Invoice Number       Net Amount       VAT Amount       Total Amount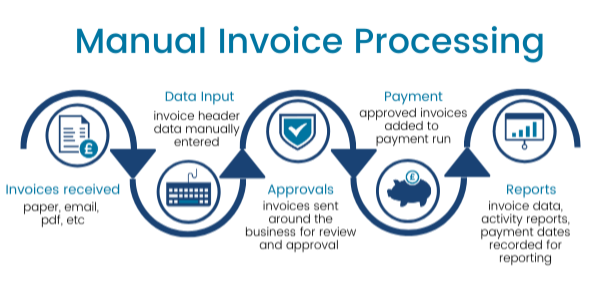 The AP team spend time chasing the invoice around the business, whilst dealing with calls from suppliers asking for updates on payment dates.
Finally, an approved invoice arrives back with the AP team and can be put forward for payment.  Final checks on supplier name, bank account details, etc are made.  They are coded and the amounts checked along with the taxes due.  Budgets are updated internally and the invoices are added to the next payment run. The information is entered for reporting on payment practices, activity reports and invoice data reporting.
Invoice processing with Automation
Invoice process automation is a wide term covering everything from the most basic header data capture and export to finance system through to an integrated purchase to pay solution capturing detailed line data and 3-way matching, coding, exception handling, workflow, mobile app for approvals and reviews and direct posting to finance system for payment – a complete, touchless process.
Why not fix you're the potholes in your invoice processing? For more information on our automated invoice matching solution, download the datasheet here or find out how our solution can help you with your automated invoice processing by getting in touch with our listening team.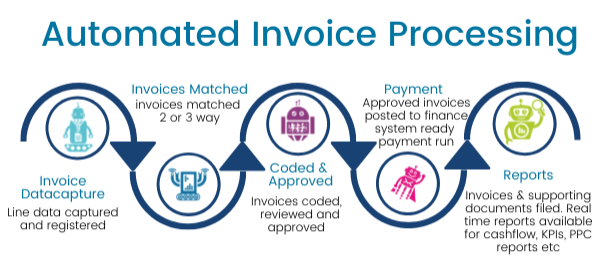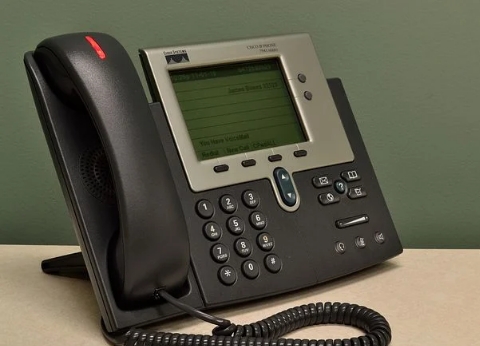 More Questions?
Invoice matching solutions can greatly improve productivity and cash flow. Purchase order processing can be simplified with a fully automated solution, using invoice matching software.
AI in accounts payable can eradicate the need for paper invoices and manual processes!
Documation can provide a solution to almost any information management or document processing challenge. Contact us now to find out how we can help.