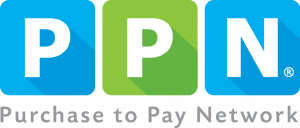 After attending the PPN Summit in 2017 and finding the event extremely informative and beneficial, we are very happy to be sponsoring the event once again, this year.
Held on the 5th June at The Waldorf Astoria, London the day will be spent exploring the theme of transformation across finance and P2P and finishing up with the PPN Awards – Best of luck to anyone who has entered!
The PPN event features keynote speaker, Tim Harford a renowned behavioural economist and award-winning Financial Times columnist – writing their long running "undercover economist" column. He is also the presenter of BBC Radio 4's More or Less. His latest book, 'Messy: How to be Creative and Resilient in a Tidy-Minded World' follows on from his previous best-sellers.
More than ever, companies need strategic control on cost, risk and efficiency. Many are looking to automate in order to achieve the levels of insight they need to create a real transformation across finance. But what does Finance Transformation mean on a practical level and what will change mean for you and your team? Join us at the PPN Summit and discover the key steps you can take to lead your team to success.
Click here to register for the event.
The Purchase to Pay Network (PPN) is the only not for profit organisation focused on promoting best practice for UK purchase to pay professionals. With practical advice on matters of interest – such as e-invoicing, fraud, AP automation, compliance, tax issues and best practice – as well as highlighting the latest in new technologies and trend prediction, PPN aims to be the virtual "Ask the Expert" sitting at the heart of P2P teams across the UK. Visit www.p2pnetwork.org for more information