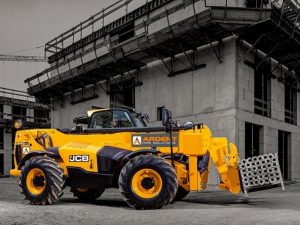 Documation Software has teamed up with Ardent Hire to provide an automated AP solution that will enhance its operational performance. The company, which operates a fleet worth £150m from 14 UK depots, chose Documation's Invoice Management Solution (IMS) for its ability to reduce costs, increase efficiency through automated processes, provide scalability and meet business compliance requirements.
The new contract follows Documation's partnership with inspHire to provide an integrated product suite to automate supplier invoice processing for inspHire's rental software customers. The new solution will see Ardent's AP team transfer from manual invoice processing to an automated solution that will help them save time and money, and ensure adherence to company policies. Ardent currently processes more than 60,000 invoices a year.
Where invoices would previously have been entered manually onto inspHire, invoices will now import directly from supplier emails. The small amount of paper invoices that remain will be imported directly once scanned using existing multifunction devices. Documation's IMS will then extract the relevant data and match invoices to purchase orders held in inspHire. This straight-through, automated process enables invoices to be captured, matched and posted quickly, efficiently and accurately without the need for human intervention. A full audit trail is provided for every document, providing greater visibility on company spending.
Finding ways to improve business performance is vital to any business, but especially when you plan to become the UK's premier hire company. In addition to automating the AP process for the above benefits, Ardent selected Documation for its ability to provide document management and automated business solutions in areas such as credit control, sales invoicing, new product development and HR using the same Enable software platform as IMS. The mobile-friendly platform also makes it easy for the AP team to communicate with staff and suppliers when they are out on site, helping to speed up invoice payments and build good supplier relationships.
An automated solution that enables Ardent to streamline rental damage recharges is also in the pipeline.
About inspHire
Award winning inspHire are known amongst businesses globally for providing innovative rental software solutions and unrivalled support. inspHire's easy to use, rich feature set gives companies the tools needed to streamline processes, maximise equipment utilisation and improve profitability and return on investment.
www.insphire.com/