Our LEJOG Macmillan Cancer Research challenge for Biggest Coffee Morning
Following our success last year the team at Documation wanted to get involved in the Macmillan Cancer Research challenge again, but the lockdown meant the whole team are working remotely and it wasn't going to be a coffee and cake fest like last year!
So we got together and decided to work out a challenge that everyone could be involved in, from wherever they lived and worked!  Our team is diverse in age and ability and fitness. We wanted a challenge that not only the Documation team could join but also their families – so we decided we would travel virtually from Lands End to John O'Groats.  And because this is a virtual Macmillan Cancer research challenge, we could do it as the crow flies!  So that became our goal.  603 miles!
We started on the 24 August and gave ourselves one month to get there and hoped to achieve a sponsorship of £1 a mile!  We are now just under halfway through the challenge – have SMASHED our money target and are just under halfway through the miles too!
The team are running (massive distances by a few!!), cycling, swimming and walking, some on a marathon scale!  They have got their families involved, with kids walking and swimming too.  It's so good to see everyone working together on a physical challenge outside of the work environment.  A true testament to the Documation family spirit.
As this blog is being written the distance covered stands at 282 miles and the money raised, a whopping £950!  Thank you to all who have donated and got active to help us reach our goal!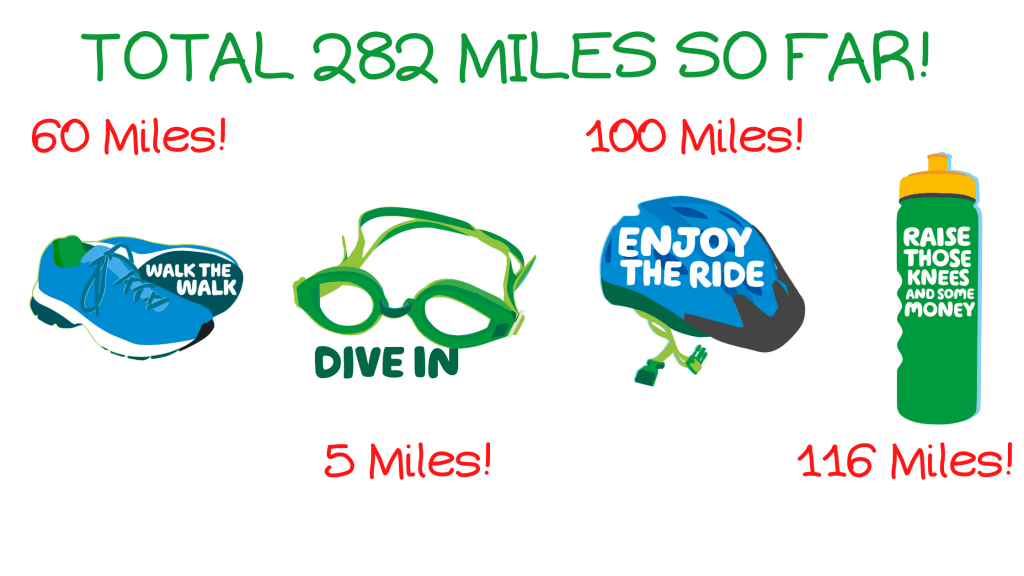 If you would like to support Macmillan, please follow this link and get involved!