Platform
Enable – one system, many applications
Documation solutions are based on our flexible, robust, fully scalable software platform 'Enable'.
Enable is a unified platform that can be delivered in the Cloud or On-Premise to provide solutions based on document and data capture, business process management (BPM), enterprise content management (ECM) and content delivery.
Enable is used by organisations of all sizes to connect people, information and processes to provide the speed, control and visibility to drive business forward.
Benefits for IT
Enable allows you to minimise the number of systems (and software supplier relationships) you support by providing multiple solutions from a single Cloud or On-premise installation.
Standard solutions can be added or bespoke solutions configured to meet specific needs all from one Enable installation. Enable increases your agility to deal quickly with changing business needs.
Connected to your world
Enable solutions integrate easily with your existing ERP, finance or business environment including systems such as Oracle, Microsoft Dynamics AX, NAV and GP, Sharepoint, SunSystems, SAGE and many more.
Enable adds value to other systems by capturing documents and data to feed in, automating and streamlining tasks within existing processes or collecting information and documents from your systems for additional processing, delivery and storage.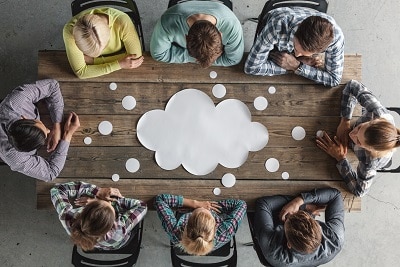 Respected and trusted
We pride ourselves on being easy to work with and highly responsive and we've partnered with companies in every sector to deliver solutions that bring whoops of joy.
Documation's team provide brilliant service and a one-stop shop for every solution and that's why we are frequently recognised as best software supplier by our customers.
Let's talk
If you're looking to improve a business process or gain tighter control of your documents, let's talk - it could be the start of something great
Get in Touch