Get in touch
Documation can provide a solution to almost any Information management or document processing challenge. Contact us now to find out how we can help.
Contact us
Platform
Documation's platform encompasses Business Process Management, Content Management, E-invoicing and Robotic Process Automation, harnessing robots and humans together to streamline and automate business processes. Delivered in the Cloud or On-Premise our platform provides solutions which connect people, information and processes to provide the speed, control and visibility needed to drive business forward. 'Enable', Documation's flexible, robust, fully scalable business process & content management software works seamlessly with UiPath robots to deliver solutions ranging in scope from:
Robotic Task Automation - automating a manual task, directly replacing human activity with robotic software.
to
Robotic Process transformation - replacing an end to end process to take full advantage of the possibilities of automation and process change.
We can help you achieve both these things (and everything in between) by providing the right components for each situation
Respected and trusted
Documation's team provide brilliant service and a one-stop shop to design, configure, deliver and support every solution and that's why we are frequently recognised as best software supplier by our customers. We pride ourselves on being easy to work with and highly responsive. We've partnered with companies in every sector to deliver solutions that bring whoops of joy. We are certified with ISO27001 in Information Security Management. This certification proves without doubt that our solutions, storage and business practice are secure and protected, not just now, but into the future through an inbuilt system of reviews and action plans.

Benefits for IT
Our suite of solutions allows you to minimise the number of systems (and software supplier relationships) you support by providing multiple solutions from a single Cloud or On-premise installation.
Standard solutions can be added or bespoke solutions configured to meet specific needs all from one installation. The solutions on our platform increase your agility to deal quickly with changing business needs.
Connected to your world
Our solutions integrate easily with your existing ERP, finance or business environment including systems such as Oracle, Microsoft Dynamics AX, NAV and GP, Sharepoint, SunSystems, SAGE and many more.
We add value to other systems by capturing documents and data to feed in, integrating e-invoicing, automating and streamlining tasks within existing processes or collecting information and documents from your systems for additional processing, delivery and storage.
Documation. Brilliant Software, delivered with care by experts.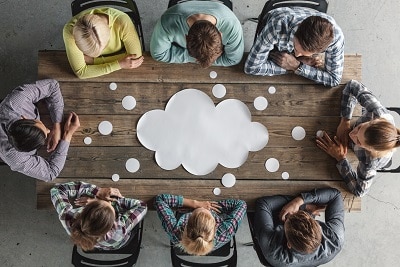 Let's talk
If you're looking to improve a business process or gain tighter control of your documents, let's talk - it could be the start of something great
Get in Touch